Around 2 pm every day I start to get tired.  I mean, I am up before the rest of the world with the kiddos before the sun comes up.  I need something to keep my energy up for my clients when coffee doesn't do the trick. My playlist is golden during this hour.
Do I Need A Playlist?:
Yes, you do.  It's basically a work-from-home essential item at this point. It's not like the days of cassettes when we would create mixed tapes?  Remember those?  Yeah, I just went waaay back.  Now I can easily create playlists by dragging and dropping songs and creating playlists for different things like working out or mommin' hardcore. 
Here's when you use it:
When you're tired.

When you're down

When you're working on a project

While you are writing emails

When you need an impromptu dance party…right now!

In between meetings or calls to stay motivated

While you cook

While you workout

At specific times

With specific people

Etc.
Choosing Songs:
I recommend creating playlists for specific times.  I have a playlist for exercising, one for driving, one for the workday, and separate ones for my kids…Daughter is whining…Kidz Bop playlist on!  Babies crying…Wiggles playlist on!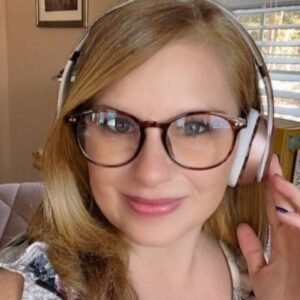 Whatever kind of playlist you create, be sure to keep it uplifting and positive, especially during these times.  Like when I'm in the middle of the workday and Britney's "Work Bitch" comes on, I'm instantly focusing better and working faster. I listen to mostly pop and rock and like to shuffle my playlist to keep it fresh as I listen. 
All the songs on the list, I've curated with a purpose to ensure they are positive, motivational, or fun.  That's what I need, especially if I have a longer day. 
What are you going to add to your playlist? 
Music is magic!