Is this "Goodbye" to the Insights Blog? Last May, after much frustration during the beginning of COVID to launch this website, this blog was born.  The first posts went live in May 2020 all while I found myself remote schooling and growing 2 tiny humans inside me.  
Here we are, 148 posts later and I still have so much to put out there into the world.  So what does this goodbye post mean? 
The Creative Process
Well before the beginning workings of this blog, I had ideas written on napkins, old receipts, notebooks, and E-mails to myself.  I organized all those ideas into a spreadsheet of about 300 articles and over 200 quotes.  Only 148 out of those have been posted!  I developed a process from that very spreadsheet to create artwork, write, edit, and bring these very ideas alive.  
If you've ever maintained a blog, you know the creative process is a lot more work than it seems to the naked eye.  I didn't intend for anyone to read it, it was more of an outlet for me.  A place to put all my ideas while I waited on the sidelines for COVID to end so that I could work on larger projects.  
Now that spring has come and 2/3 children are back in school full time, I am feeling it's time to rebirth those larger projects.  That north wind I wrote about a few Fridays ago is telling me that it's time to move on to what I am meant to do and that is to bring other things to life.
After all, this business is about Life Design and while I help others design the lives they want, I am also designing my life as I go.  It's a journey and one that changes with circumstances, the times, and simply what I am feeling. 
I know what I am looking for right now and those larger projects are just what I need.  I will share what they are along the way and will be sure to bring you, the reader into my creative process.
Letting Go
Honestly, I'm shocked at how many people joined the Newsletter to receive my Weekly Insights every week.  It warms my heart that clients and strangers read my napkin antics.  I also occasionally found myself leading clients to posts I've written that resonates with our sessions as well, which is pretty cool.   
Deciding to let go of this blog, for now, was not an easy decision, so I'm letting go, but leaving the door open for some fresh air to come in.  If I feel like writing a post, I will.  If I feel like creating a free resource, I'll put it out there for you.  
When we let go of things, we can still hold onto their meaning.
The Insights Blog for me holds many meanings…it's a tool for any reader, a gift for my clients, and hope for continued self-development.  The inner workings of our conscious and unconscious thoughts, tendencies, and behaviors are things that are always worth exploring in becoming who we are meant to be.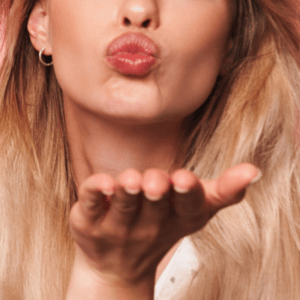 Coaching & Projects
It's time for me to let go of the hours I put into this blog to make room for some exciting projects.  
And I really am excited for them!  You already know one of them is a book.  The others are passion projects I've laid out outlines for within the past 3 years and I'm just ready to explode them into the universe one at a time!  
You also may be wondering if I am still coaching and I am!  Currently, I have room for new clients like you as I have a handful who are at the end of reaching their goals with me in the coming weeks.  Check out my calendar here if you are interested in Life or Executive Business Coaching. You can schedule your first appointment directly online!
See You Later
It's not really "Goodbye."  It's more like "See you later."  I'll post when I feel it's good and we can still keep in touch in other ways…
If you are part of the Newsletter, I encourage you to stay subscribed for future posts and updates on my projects. Sign up at the bottom of the page if you aren't subscribed yet! 

Scroll to the top and follow me on social.  I am most active on Instagram and Facebook.  
Sending good vibes your way!
Amy xo